Toy Box (4 toys)
The ultimate toy pack for dogs that combines fun, durable materials and endless entertainment! Carefully crafted, our pack includes a collection of carefully selected toys designed to stimulate, train and delight your furry friend. With a combination of durable leather and natural coconut fiber fillings, this is the perfect gift for your dog.
Choose 4 products for 449,- €.
✅ Durable Leather: Our dog toys are made from high quality leather that is made to withstand strong bites and pulls.
✅ Natural Coconut Fiber Filling: The interior of our toys are filled with natural coconut fiber, providing an extra stimulating texture and scent that your dog will love.
✅ Great Designs: Our toys are not only fun for the dog, but also pleasing to the eye.
✅ Easy to clean: You can simply wipe it with a damp cloth to remove dirt and debris, making it a practical solution for everyday play.
449,00 kr.
Only the best dog toys
Durable Leather: All toys in our Dog Play Supreme Pack are made from durable leather that can withstand strong bites and chewing habits. This ensures that play can continue for a long time without worrying about destruction.
Natural Coconut Fiber Filling: Our toys are filled with natural coconut fiber that adds an extra dimension to play. The exciting texture and scent of coconut fiber will capture your dog's attention and turn playtime into an even more engaging experience.
Diverse Collection of Toys: The Dog Play Fun Supreme Pack contains a wide variety of toys including teething rings, throw balls, plush toys and more. This gives your dog a wide range of play options to keep them entertained and stimulated.
Durability and Quality: Our focus on durable materials and careful manufacturing ensures that every toy in the pack is high quality and designed to last.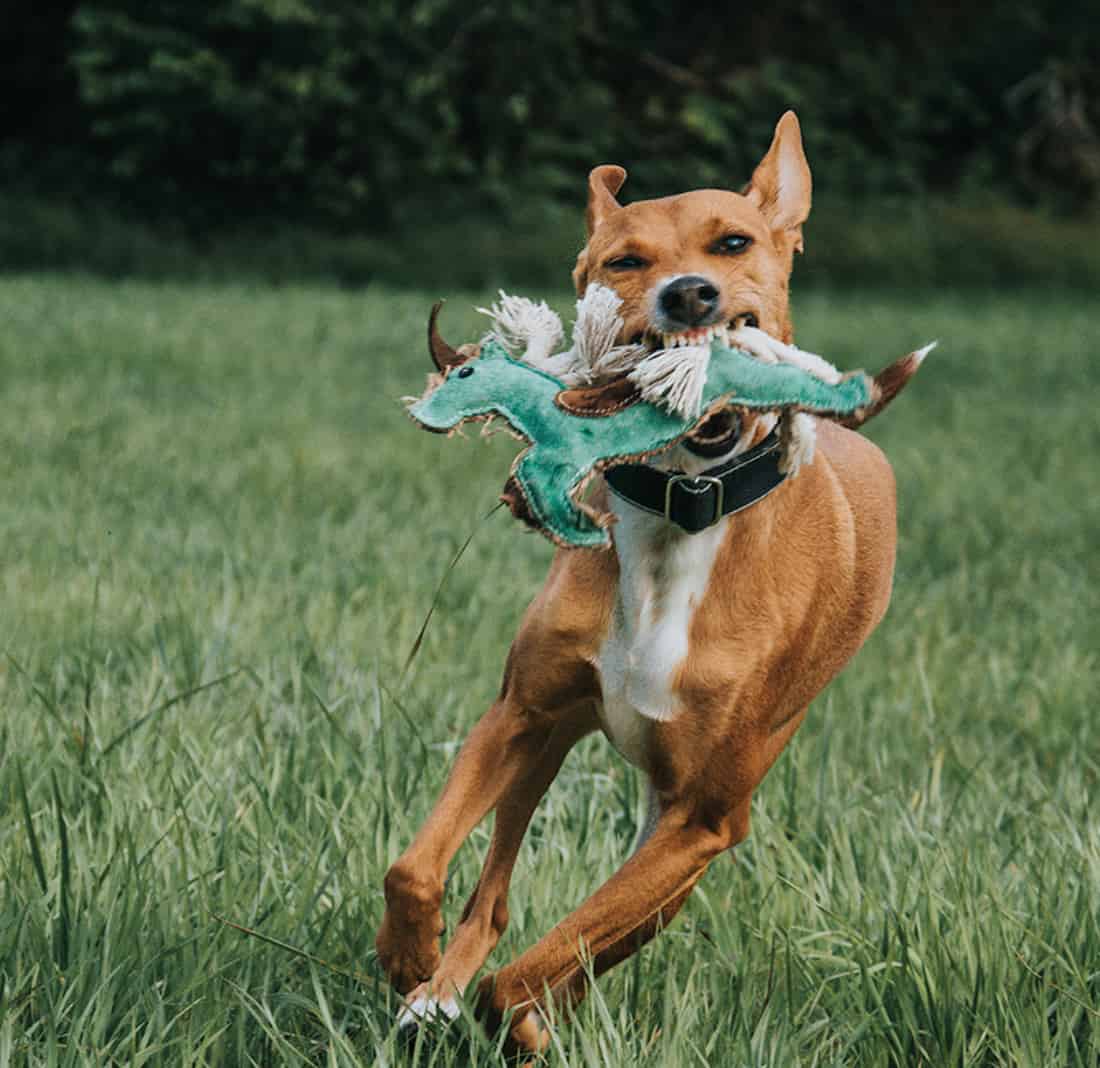 Why you should choose MÆT Dog Toys
Optimal Entertainment: With a diverse collection of toys, the Dog Play Supreme Pack is the ultimate entertainment solution for your dog. The varied play experience helps prevent boredom and supports mental and physical exercise.
Durable Materials: Our combination of durable leather and coconut fiber filling gives you toys that can handle even the most energetic play. This makes the pack ideal for dogs with strong chewing habits.
Natural Stimulation: The coconut fiber filling adds a natural scent and texture to the toys, giving your dog an extra stimulating experience and appealing to their natural instincts.
Great Gift Idea: The Dog Play Fun Supreme Pack makes an excellent gift for your own dog or a dog owner in your life. The unique combination of durability and fun makes it an unforgettable gift.
order now
How to use MÆT Toys for dogs
Choose the right toy: Choose a toy from the pack that suits your dog's preferences and size.
Introduce the Toy: Present the toy to your dog and let them explore it with curiosity.
Interact Together: Engage in play with your dog by throwing, pulling on the leash, or participating in other ways that create a fun bond.
Monitor the toy: Keep an eye on the play and make sure the toys remain in good condition. Replace the toy if it shows signs of damage.
Clean the toy: Clean the toy regularly by wiping it with a damp cloth to remove dirt and debris.
Customer Satisfaction and Warranty
Quality: We pride ourselves on delivering high-quality products that meet your and your dog's expectations. If for any reason you are not satisfied with the Dog Play Supreme Package, we offer a satisfaction guarantee.
Sustainability and Responsibility: We are committed to sustainable production and quality assurance. Our products are made with the environment and your dog's well-being in mind.
Customer support: Do you have questions, concerns or need help? Our dedicated customer support team is ready to help. Contact us via [e-mailadresse] or [telefonnummer].
Discover a world of play and joy with our Dog Toy Pack. Our collection of durable leather and coconut fiber-filled toys will provide your dog with countless hours of fun and exercise. Buy the pack today and watch your dog jump for joy!