Dog toys
Licking mat
Activity play
Udsolgt
The best dog toys: Good and safe materials
If you want to stimulate your dog in a healthy way, then you have come to the right place. At MÆT you will find a rich selection of activity toys that can be used with our fresh dog food and treats.
When choosing dog toys, you should consider what materials they are made of. It is also important to buy toys that fit your dog's size to prevent large dogs from swallowing small parts.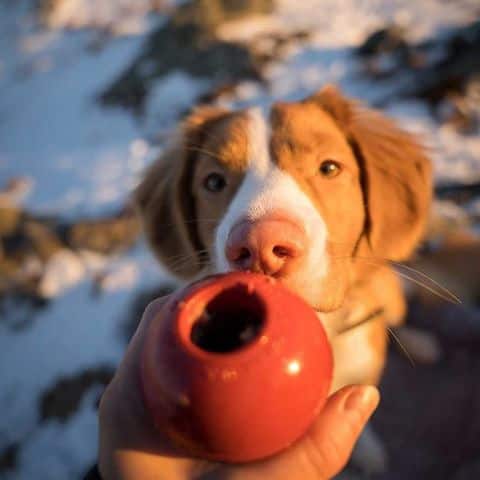 Activity toys
The activation toy can keep your dog and puppy entertained while eating our fresh dog food or natural dog snacks.
✅ The dog experiences a satisfying chewing experience, while the dog is activated when the toy jumps around without breaking.
✅ Puzzle toys help stimulate dogs' brains to support healthy growth
✅ Fill with fresh dog food or treats and freeze for prolonged play.
✅ Non-toxic and dishwasher safe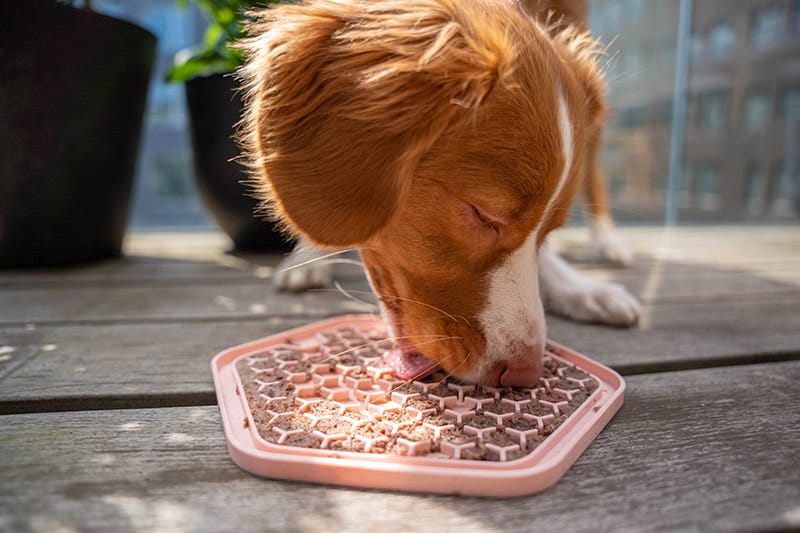 Licking mat for dogs
A lollipop mat is a wonderful activity toy for your dog, as it both stimulates and has a calming effect.
✅ When the dog licks on the mat, soothing endorphins are released that make your dog relax.
✅ The lollipop mat can be filled with our delicious fresh dog food. You can possibly freeze the mat down so the activity takes even longer. This is also perfect for a hot summer day.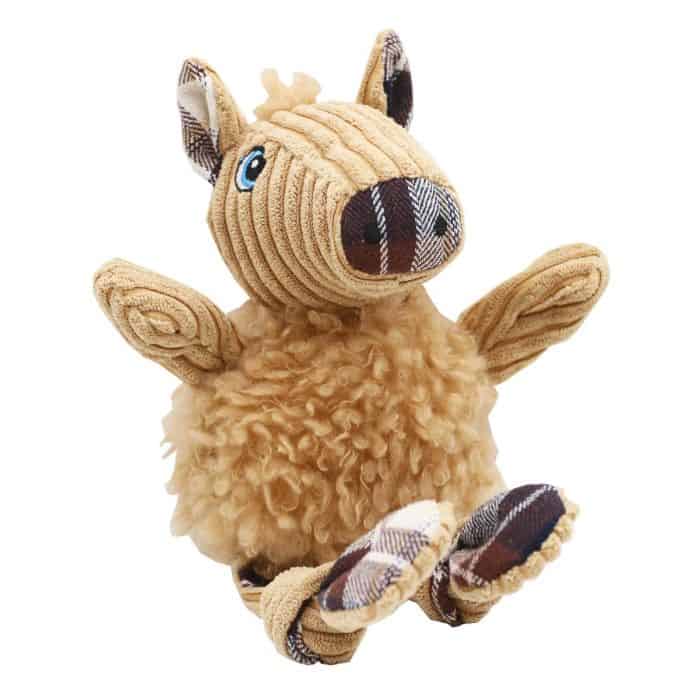 Plush and bite toys
It can be difficult to find dog toys that last for a long time, as the dog's nature is to peel off ears and other things. We are therefore developing dog toys consisting of healthy natural materials that do not harm the dog.