Fresh dog food made from Nordic ingredients.

MÆT fresh dog food is made from real meat and healthy vegetables, easily cooked by sous vide. Our delicious meals contain everything your dog needs – without preservatives.
We only add extra vitamins and minerals to give your dog a complete meal. Fresh dog food can be eaten by dogs of all ages and breeds.
This is how we make fresh dog food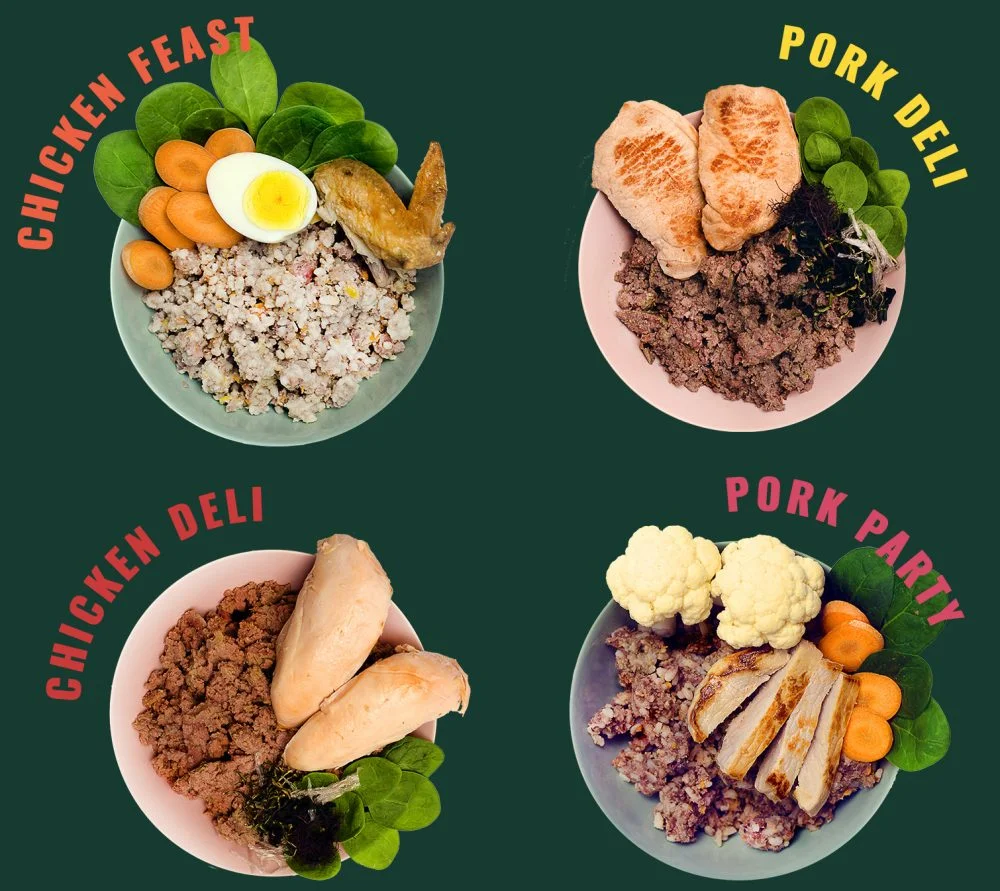 A satisfied (MÆT) dog is a happy dog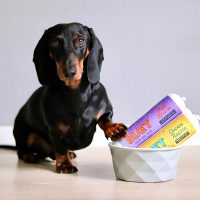 ⭐️⭐️⭐️⭐️⭐️
"The delivery experience was just superb and both freshness and aroma in the sausages, made my dog almost swallow the food and left his complete food left in the bowl. Dosage schedule on the website and the sausages divided by grams, it could not be easier. No hassle of cutting out rather than pouring whole feed into a bowl. As well as price corresponds to what I will have to give for all other dog food.
My dog is looking forward to every single meal and it's great to see. The coat, energy and satiety are clearly visible. I can say without lying that I have never seen my dog more comfortable. "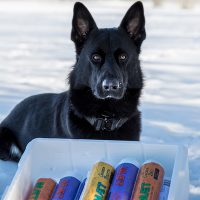 ⭐️⭐️⭐️⭐️⭐️
"I was made aware of MÆT via Instagram, and at the time, I had never heard of fresh dog food before. But after carefully reading the ingredients carefully (and concluding that it was just good raw material!), I gave MÆT a try. And it was a great success!
My German Shepherd may be skeptical when it comes to new foods, but MÆT slipped down with no problems. In addition, their Chicken Feast Risotto has proven to be good if the stomach sometimes teases a little. "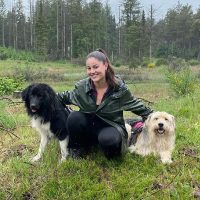 ⭐️⭐️⭐️⭐️⭐️
"When we got our number 2 street dog Milo home from Romania, we struggled for a long time with his incredibly bad and delicate stomach. ?? I have been looking for a healthy and nutritious meal that would fulfill all the necessary nutritional needs for a long time, and to my surprise, the fresh dog food was a hit. Today, we use MÆT for everything from treats, fillings to kong, and dogs' daily meals?
I very rarely write recommendations unless I really feel it can make a huge difference to other frustrated dog owners like we ourselves once were. There is no binding or hocus pocus, it is pure nutritional knowledge and recommendation from here?
Dog meal box
Get fresh dog food delivered straight to your door.
1️⃣ Order dog food online ?
Try MÆT's fresh dog food made from wonderful, delicious and Nordic ingredients. Start your dog's journey towards a healthy life with a high quality of life.
2️⃣ Receive regular deliveries ?
Receive regular deliveries and avoid last-minute trips to the store.
3️⃣ Relax and have fun with your dog?
We'll do the rest. You can change, postpone or pause your deliveries. It could not be easier.
Try MÆT
From dog parents to dog parents
We are dog parents who want to give dogs the best meals based on fresh ingredients and solid information about dogs' daily nutritional needs.
Our vision is to spread the message about fresh dog food to all of Denmark.
About MÆT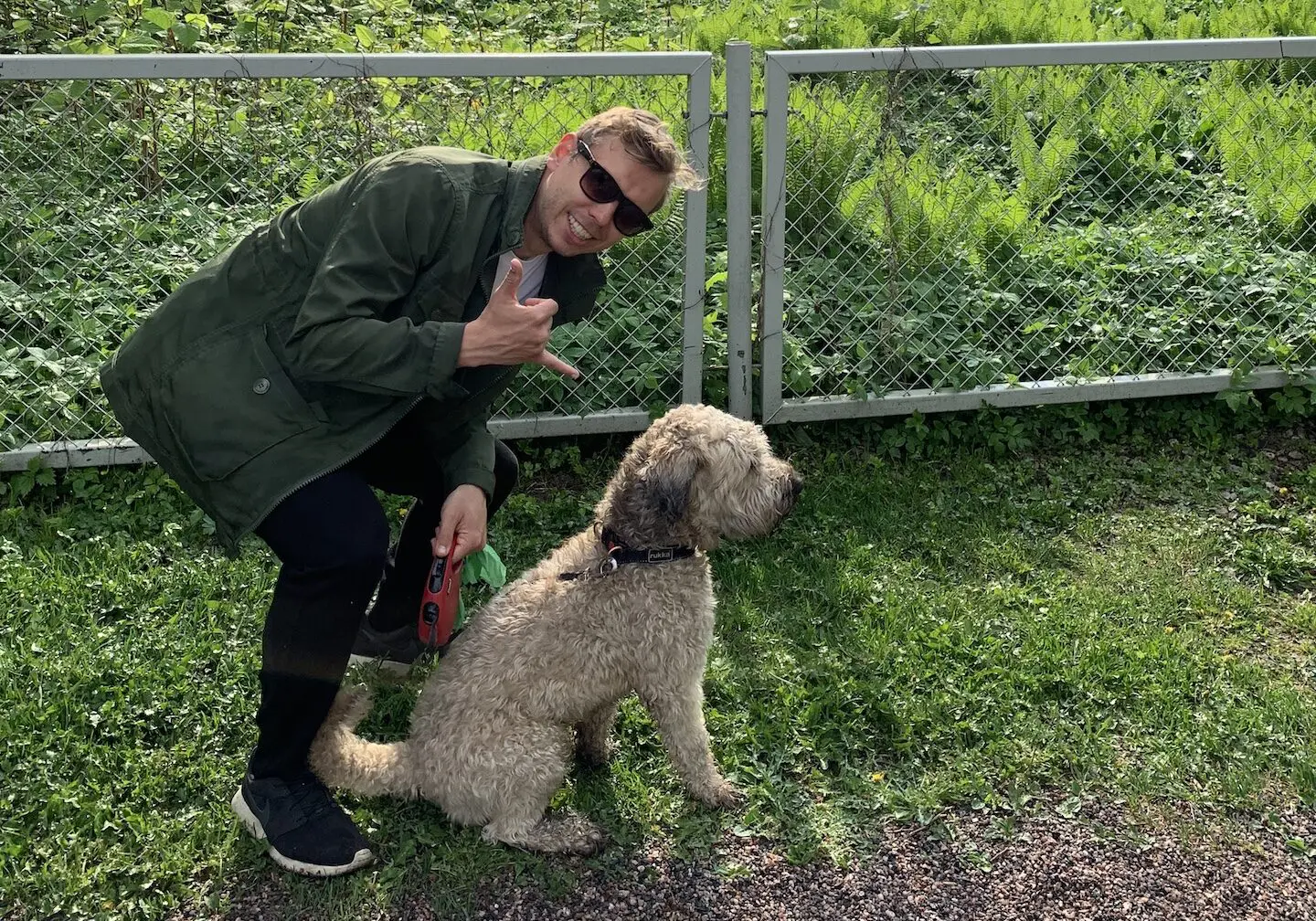 3 quick about MÆT
What is MEAT fresh dog food?
MAET fresh dog food consists of fresh meat and high-quality vegetables that come from Nordic farms. The food contains no artificial preservatives, colors or flavors.
We have prepared the food mildly (sous vide) so that it is easier for the dog to absorb. The fresh food is stored in the refrigerator until it is time to eat.
What does MAET fresh dog food cost?