Get MÆT fresh dog food and natural snacks delivered right to your door.
Choose a regular dog meal box, or start with the trial pack if your dog hasn't tried MÆT before.
Choose your meal box
Get a healthy dog and an easier life
Life as a dog parent is busy – let us make it easier for you. We deliver fresh and healthy dog food directly to your door so you can spend more time with your dog.
While you and your dog enjoy yourselves, we'll take care of all the practicalities. All you have to do is take the delicious food out of the fridge when it's feeding time.
When your dog eats fresh dog food from MÆT, you can feel confident that they are getting all the nutrients they need for a healthy dog life.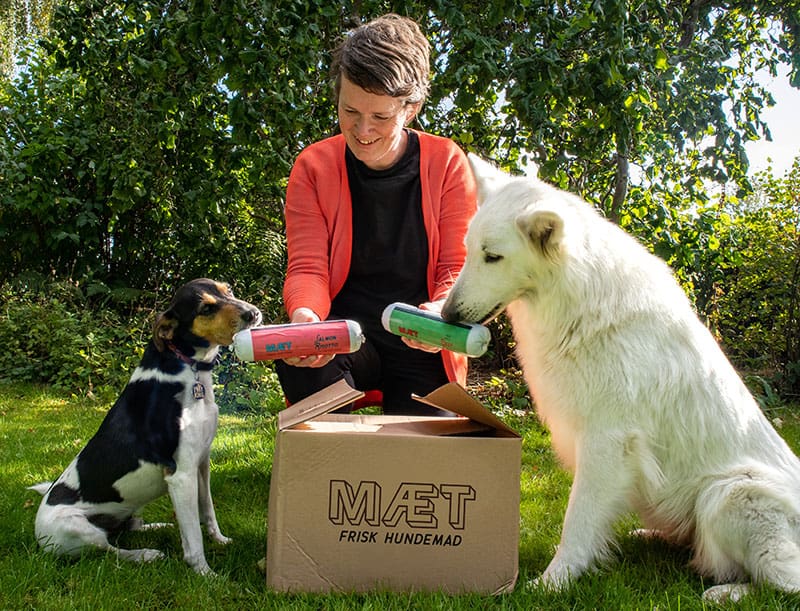 "It's wonderfully easy''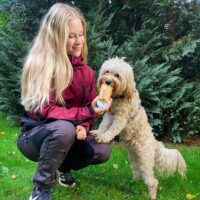 ⭐️⭐️⭐️⭐️⭐️
"We got a sample pack from MÆT and Melek thought it was great to have fresh dog food. So I started giving it to him on a Lickimat or in a Kong. And now we get it delivered directly to our front door once a month, and it's really easy."
Buy MÆT in other ways
You can also order the products individually or buy them in a shop near you. We make it easy to be a dog owner and your dog will love you for it.