Udsolgt
Beef Sticks
Beef Sticks – Et naturligt valg til tandhygiejne! Tyggestænger til hunde giver et sejt og let bid, der giver tilstrækkelig modstand mod kæberne og gode tandtænder, samtidig med at tandoverfladerne renses mekanisk. Takket være dens lette vægt er bullsticken perfekt til kæledyr, der vogter deres linjer.

Ingen konserveringsmidler
49,00 kr.
Ikke på lager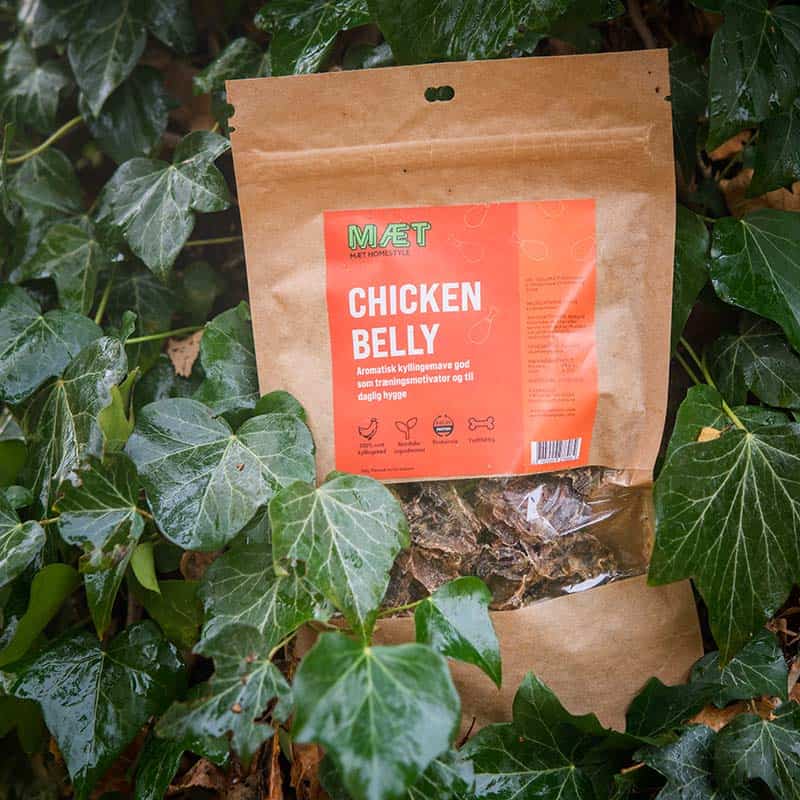 Kornfri godbidder til hunde, der har allergi eller sarte maver
Med disse kornfri godbidder til hunde kan du belønne vovsen uden at bekymre dig. Naturlige snacks er nemlig det sikreste valg, når det gælder allergi.
MÆT Beef Sticks er både kornfri og glutenfri, da den eneste ingrediens er ren okse. De er derfor gode som kornfri godbidder til hunde, der lider af allergi – eller til hunde, hvis ejere gerne vil forebygge allergi.
Derudover er Beef Sticks snacks nemme at fordøje, og så hjælper de med at rense hundens bisser, når den tygger i det tørrede oksekød.
MÆT Homestyle snacks
MÆT Beef Sticks er en del af MÆT "Homestyle"-serien, der består af naturlige, ovnbagte hundesnacks. Hver snack-variant indeholder kun én ingrediens: Lækker, nordisk oksekød.
Der er intet behov for tilsætningsstoffer eller andet kunstigt, da kyllingekødets høje kvalitet giver masser af naturlig smag og duft. Det eneste vi har gjort er at tørre det i ovnen, så hver snack bliver dejlig sprød. Lækkerierne pakkes i en genlukkelig pose, som er nem at have med på gåturen eller til hundetræning.
✅ 100% naturlig, tørret kød
✅ Nordiske ingredienser af høj kvalitet
✅ Kornfri og glutenfri
✅ Ingen tilsætningsstoffer eller konserveringsmidler
Produktinformation
INGREDIENSER: Tøret oksepenis
NÆRINGSINDHOLD
Protein 82,4 %
Fed 3,9 %
NETTOINDHOLD: 100g
INSTRUKTIONER: Reducér til mindre stykker eller servér som den er. Hunden bør altid være under opsyn under fodring og have adgang til vand.
OPBEVARING: Tørt ved stuetemperatur.